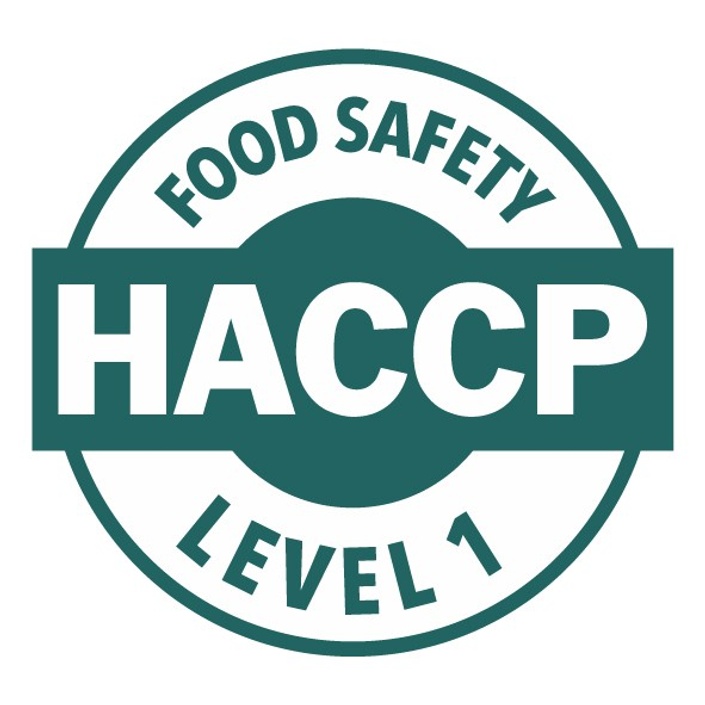 Food Safety (HACCP) Level 1
Food Safety (HACCP) online training for Food Handlers at Level 1
Why Food Safety Training?
It is a legal requirement that staff who are involved in a food environment are trained and/or supervised commensurate with their work activity.
For FREE COVID-19 Courses please click on the image below: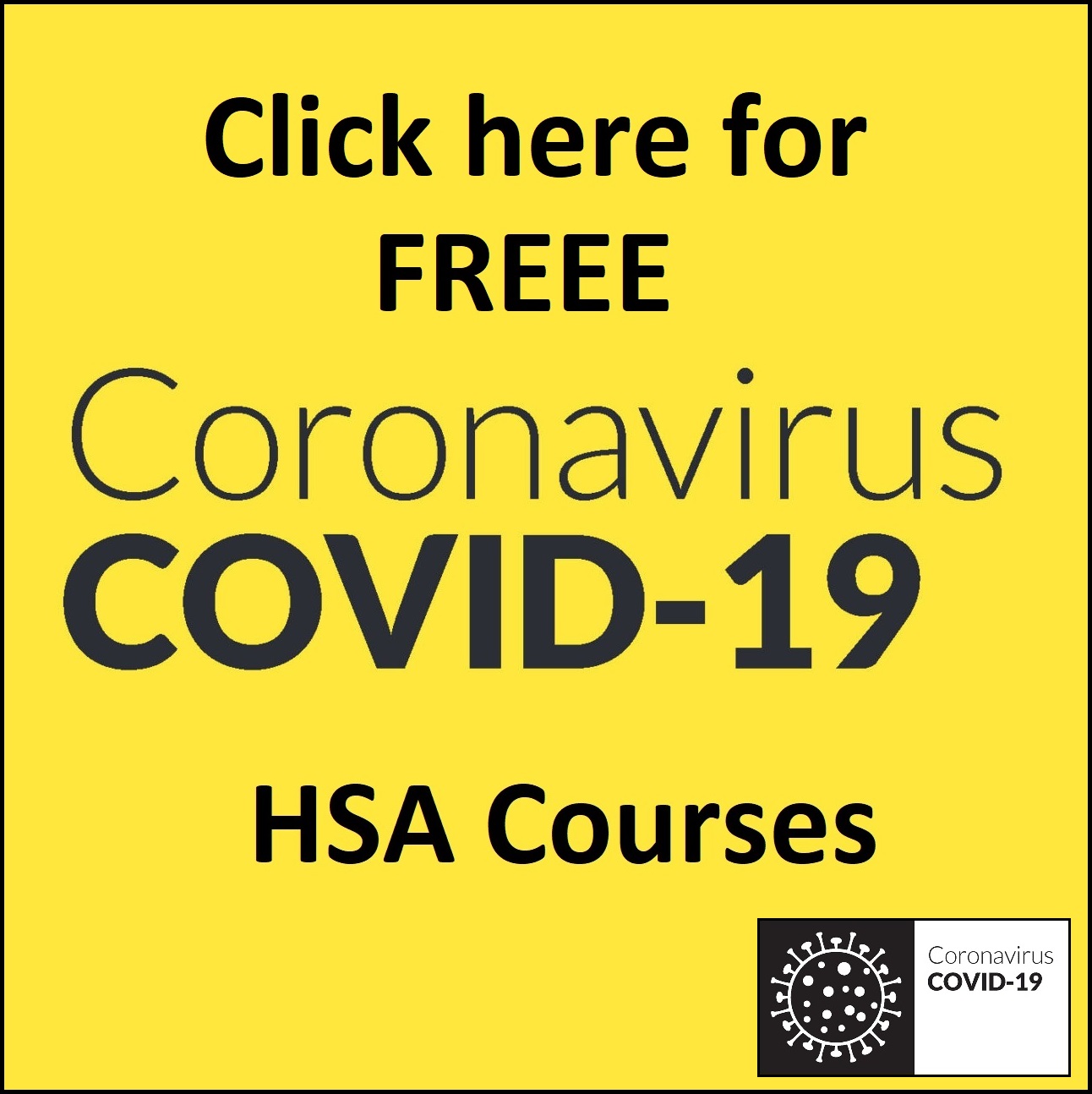 About Food Safety (HACCP) Level 1
This course is based on the HACCP criteria set down by the Food Safety Authority of Ireland's Guide to Food Safety Training at Level 1 (Stage I and Stage II) and on completion of this Food Safety training course, participants will be able to understand their requirements under Irish food safety legislation as well as following best food safety practice guidelines.
This training applies to all food handlers and non-food handlers who work in food business (food service, manufacturing and retail) whether they are full-time or part-time members of staff, seasonal or occasional workers or voluntary staff members.

The Food Safety (HACCP) Level 1 course is ideal for those with no previous experience, with light food handling duties and/or performing low-risk duties (such as waiters, baristas, caregivers, kitchen porters, deli shop assistants, etc.).
Course Duration
This course is delivered fully online and the estimated course duration is 2.5 to 3 hours.
Certification
After successful completion of the course, the student will receive:

.pdf Certificate by email.
printed hard-copy Certificate via An Post.
Safe Food To Go handbook (by Food Safety Authority of Ireland) via An Post.

Hygiene Sense

Food Safety - Level 1 Food Safety Course handbook (by Environmental Health Officers' Association of Ireland) via An Post.
The Food Safety (HACCP) Level 1 course Certificate is valid for 3 years.
Price
The price for Food Safety (HACCP) Level 1 course is €39.
Bulk Purchase Discounts are available. Should you need a quotation, please let us know via email [email protected] and we will gladly send you a non-binding offer.
What are my further study opportunities?

After completing the Food Safety (HACCP) Level 1 course, we strongly advise students to complete the Food Safety (HACCP) Level 2 course no later than 12 months after completing the Level 1 course. The Level 2 course, is intended for those who have responsibility for managing food safety or who are involved in food preparation, service, food handling and storage and who have already completed Food Safety (HACCP) Level 1 training. It is ideal also for those working in professional kitchens, hotels, canteens, nursing homes, hospitals, delicatessens, restaurants, childcare, as well as food producers.

In addition, all food handlers could benefit from completing Managing Food Allergens course as this course is designed to help food handlers identify allergens, label foods correctly and ensure they have sufficient knowledge to keep their customers safe from harm.
From 13th December 2014, all food businesses using or handling food allergens are required to declare the use of food allergens in food products (including beverages) whether prepacked or non-prepacked. This is a legal requirement for food businesses including restaurants, pubs, takeaways, contract caterers, food stalls (mobile and stationary) as well as businesses offering delivery services.

Need More Information?
Please let us know via email [email protected] (24 hours, 7 days a week service).
Your Instructor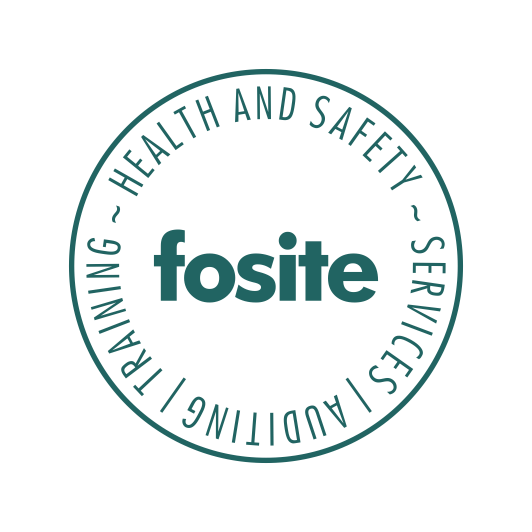 Fosite - Environmental and Occupational Health and Safety Consultancy is Health and Safety Consultancy based in Dublin, Ireland. We provide Health and Safety Services, Auditing and Training to Companies and Individuals across the island of Ireland, UK and EU.
Proactive Health and Safety training is critical to Ireland's regeneration and future success as an effective training program can reduce the number of worker injuries and deaths, property damage, legal liability, illnesses, and missed time from work.
Health and Safety training helps establish a culture in which employees themselves help promote proper safety procedures while on the job. It is important that new employees be properly trained and embrace the importance of workplace safety. The role of training in developing and maintaining effective hazard control activities is a proven and successful method of intervention.
Efficient Health and Safety training demands a new approach, an approach that can innovate and evolve at the same pace as business and technology; a model that espouses the highest quality education and focuses on equipping employees with the knowledge and skills they need to safely perform their daily work-related tasks, and to upskill and retrain where necessary to ensure they can stay ahead in their field.
This is why we have established Fosite Online Training school. We pride ourselves in how we guide, support and mentor our students throughout their learning experience and into their working lives. Our staff have extensive training experience and also have many years industry experience. We understand the challenges that exist within Environmental and Occupational Health and Safety and our priority is to ensure that all learners are fully prepared to differentiate themselves in the workplace after completing our Health and Safety courses.
Get in touch today to see how our Health and Safety Consultants could assist you with your Health and Safety needs!

Call us on: 01 437 0918 (09:00 - 17:00, Monday to Friday), or send us an email at [email protected] (0-24, 7 days a week).
Frequently Asked Questions
When does the course start and finish?
The course starts after you enroll and you have access 24/7 for 1 year. It is a completely self-paced online course - you decide when you start and when you finish.
How long do I have access to the course?
After enrolling, you have unlimited access to the course/s for 1 year - across any and all devices you own.
How long do I have to wait to receive my Certificate?
Please allow up to 48 hours before the Certificate is issued as the course results have to be verified. However, the wait time is usually significantly less.